Thanks for interested in our service, I am the Head of international marketing of FMZ Quant, for answering your question,
For this service, we do not need any private information regarding your exchange or your exchange's users. The only thing we need is the public API of your exchange. there are NO market-making funds deposited in our platform or bank account, it's all under your control, the market-making funds will be in your exchange's a normal user trading account that both the account name and password is holding by yourself.
For how this service works, please refer to how our platform "Docker image system" works, I will also explain a general idea as following:
First, users who came to our platform need to register an account (free of charge). This account can run the "custodian" system (a software client). You can think it as a "Docker image". This "custodian" is not centralized deploy on our server (or if you want, you can). This "custodian" is deploying on the users' own computer or the cloud server that users brought or leased, such as Google cloud, AWS.
The advantage of such a distributed deployment is that both users and our servers will never be attacked, because the users are all independent Docker images and our platform do not store the user's funds, data and trading logs information.
Next, this "custodian" can run a robot on top (Imagine this as an application example of a "Docker image", the price is 3 CNY per day, current exchange rate is approximately about 0.43$ US dollar), and then you can run the quantitative trading strategy on top of the robot. A robot can only run one strategy, but a "Docker image" can run countless robots.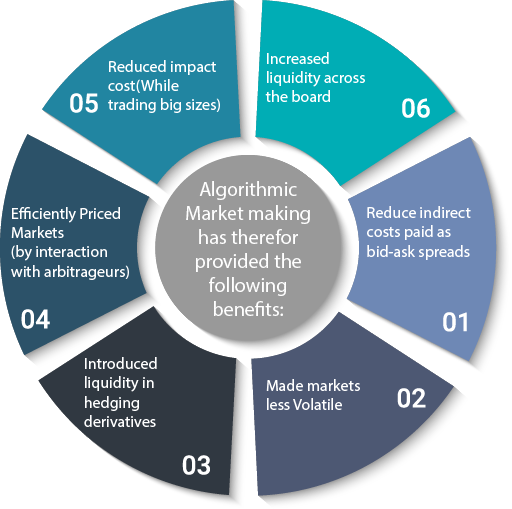 This market-making service is our company officially designed quantitative trading strategy. Users also can write their own strategies on our platform by using C++, JavaScript and Python.
We will deploy it for you and adjust it according to your needs without any additional fees, or you can adjust the 90 parameters in this strategy by yourself. You will have the full access of adjustment of this strategy in your account on our platform than I mentioned above.
This market-making quantitative trading strategy is our core business part. By deploying it to your own computer or cloud server, and then communicating with your exchange's public API interface through our platform.
All of the transactions and sending pending orders are automatic done by this quantitative trading strategy. In progress, the program will send orders, place orders, withdraw orders and execute orders to increase the richness of your exchanges' transaction or pending order records. However, rest assured, these orders are designed to improve liquidity for main purpose, not for being executed by other traders who is trading on your exchange.
The most important thing is that they are all real pending orders, withdrawal orders, and executed trading!
We provide lifetime tech support for this strategy, after we connected your public API interface through our platform, if you want change your API interface or any modification regarding the connection between our platform to your exchange, we will re-connect it and get everything done for free.
For payment, we accept bitcoin or PayPal or any other methods that easier for international transfer. We are a Chinese company located in Zhengzhou city Henan province in China.
Please let me know if you are interested and have a nice day.
Sincerely,
FMZ Quant